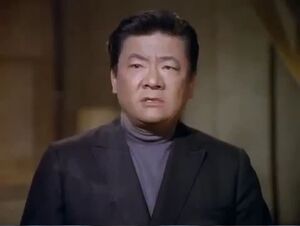 KAOS agent; henchman of The Whip.
Born in New York's lower east side, as a child Fu was always getting into fights because of his first name. Bullies were always beating him up and then he was coming back again in a half hour for more.
Portrayed by Victor Sen Yung [Episode #138: "I Am Curiously Yellow"].
Ad blocker interference detected!
Wikia is a free-to-use site that makes money from advertising. We have a modified experience for viewers using ad blockers

Wikia is not accessible if you've made further modifications. Remove the custom ad blocker rule(s) and the page will load as expected.