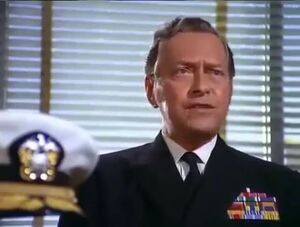 Military officer working with General Christian and Colonel Quinton coordinating an operation to stop Professor Stanislavsky's mad scheme of freezing over the world using the Stanislavsky Method.
Portrayed by Del Moore [Episode #125: "Ice Station Siegfried"].
Reality Check: The name Admiral Crichton recalls the 1902 play The Admirable Crichton by J. M. Barrie.
Ad blocker interference detected!
Wikia is a free-to-use site that makes money from advertising. We have a modified experience for viewers using ad blockers

Wikia is not accessible if you've made further modifications. Remove the custom ad blocker rule(s) and the page will load as expected.