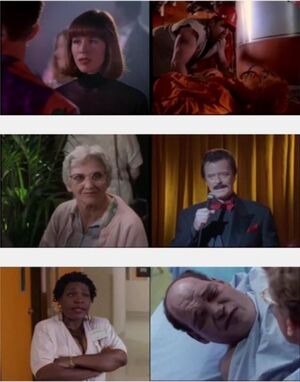 Spoken as "Agent Zero".
CONTROL disguise expert who adopts a different persona in every appearance.
Portrayed by McNally Sagal (waitress) and Tony Longo (factory worker) [GS95 Episode #1: "Pilot"]; Connie Sawyer (old woman) and Robert Goulet (singer) [GS95 Episode #2: "Casino Evil"]; Ellia English (Uncredited, Nurse) and Irwin Keyes (Drowning Victim) [GS95 Episode #7: "Liver Let Die"].
Ad blocker interference detected!
Wikia is a free-to-use site that makes money from advertising. We have a modified experience for viewers using ad blockers

Wikia is not accessible if you've made further modifications. Remove the custom ad blocker rule(s) and the page will load as expected.