Agent 22 may refer to: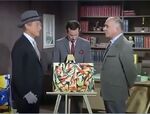 1. CONTROL agent who paints Afternoon of a Giraffe when under consideration for assignment to investigate forgeries of artworks at the museum. [Mentioned, Episode #42: "Bronzefinger".]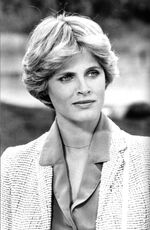 2. PITS agent assigned to work with Maxwell Smart to thwart a KAOS threat to destroy all fabric thereby rendering the whole world nude. See Main Article. [Portrayed by Andrea Howard, Movie: "The Nude Bomb".]
Ad blocker interference detected!
Wikia is a free-to-use site that makes money from advertising. We have a modified experience for viewers using ad blockers

Wikia is not accessible if you've made further modifications. Remove the custom ad blocker rule(s) and the page will load as expected.