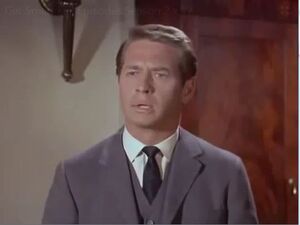 CONTROL Agent 63, an "old friend" of Maxwell Smart with whom he shared a memorable night in Cairo on April 3rd, 1963 (Joe still gets letters from the tall one).
After being scarred in a train wreck, Froebus (pronounced "Freebish") receives treatment from plastic surgeon Dr. Noodelman, a process which leaves him with a completely new face.
Portrayed by Craig Huebing [Episode #47: "Someone Down Here Hates Me"].
Ad blocker interference detected!
Wikia is a free-to-use site that makes money from advertising. We have a modified experience for viewers using ad blockers

Wikia is not accessible if you've made further modifications. Remove the custom ad blocker rule(s) and the page will load as expected.