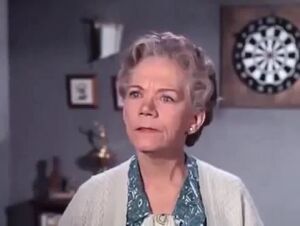 CONTROL security agent 11 (retired)
Davenport is a resident of Spy City retirement home but has lost none of her skills as she is able to floor Maxwell Smart in seconds to check his identification.
Portrayed by Ellen Corby [Episode #21: "Dear Diary"].
Ad blocker interference detected!
Wikia is a free-to-use site that makes money from advertising. We have a modified experience for viewers using ad blockers

Wikia is not accessible if you've made further modifications. Remove the custom ad blocker rule(s) and the page will load as expected.