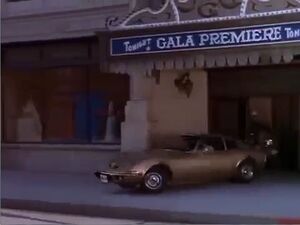 Venue which is on the route Maxwell Smart has selected as the quickest way to get 99 to the maternity hospital. He saves time by driving through the theater but regrets not being able to stay longer since there is a Humphrey Bogart movie playing there.
[Episode #119: "And Baby Makes Four".]
Ad blocker interference detected!
Wikia is a free-to-use site that makes money from advertising. We have a modified experience for viewers using ad blockers

Wikia is not accessible if you've made further modifications. Remove the custom ad blocker rule(s) and the page will load as expected.