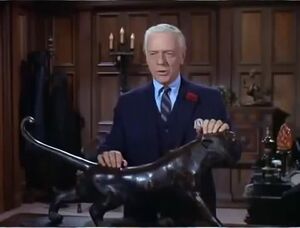 English-accented manager of the exclusive Regency Club in Washington D.C. where Maxwell Smart and the Chief play chess.
Devonshire is actually a KAOS agent who has spent years worming his way into a position of trust at the club with a plan to assassinate the Chief.
He kidnaps Max and brainwashes him into shooting whoever says the word 'checkmate', expecting this to be the Chief who always wins. However, in his excitement, Devonshire forgets himself and says the word himself, causing Max to shoot him instead.
Portrayed by Murray Matheson [Episode #22: "Smart the Assassin"].