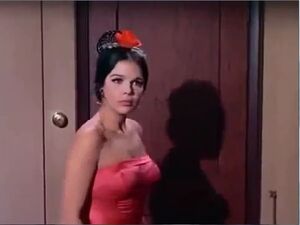 Freelance spy travelling aboard the freighter Evening Star posing as a Spanish flamenco dancer . . . or, possibly, a flamenco dancer moonlighting as a freelance spy.
Note: Although both Max and 44 refer to her as "Miss Merendez" she clearly pronounces her own name as "Menderez".
Portrayed by Vivane Ventura [Episodes #27 and 28: "Ship of Spies, Part 1" and "Ship of Spies, Part 2"].
Ad blocker interference detected!
Wikia is a free-to-use site that makes money from advertising. We have a modified experience for viewers using ad blockers

Wikia is not accessible if you've made further modifications. Remove the custom ad blocker rule(s) and the page will load as expected.