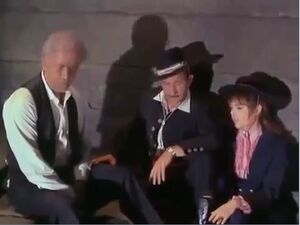 Rightful presidente of the Latin American country of San Saludos.
Don Carlos is held prisoner by the ruthless dictator General Diablo Pajarito until he is rescued by CONTROL agents Maxwell Smart and 99 and restored to the presidency.
Portrayed by Edward Colmans [Episode #61: "Viva Smart"].
Ad blocker interference detected!
Wikia is a free-to-use site that makes money from advertising. We have a modified experience for viewers using ad blockers

Wikia is not accessible if you've made further modifications. Remove the custom ad blocker rule(s) and the page will load as expected.