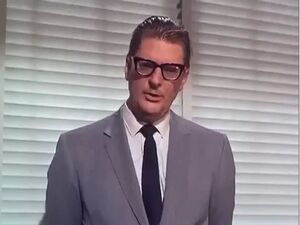 Head of CONTROL's Crime Lab.
Dr. Bascomb has an apartment conveniently located across the street from the courthouse where Maxwell Smart is due to testify and is prevailed upon to let Max stay with him for security purposes.
Portrayed by George Ives [Episode #62: "Witness for the Persecution"].
Ad blocker interference detected!
Wikia is a free-to-use site that makes money from advertising. We have a modified experience for viewers using ad blockers

Wikia is not accessible if you've made further modifications. Remove the custom ad blocker rule(s) and the page will load as expected.