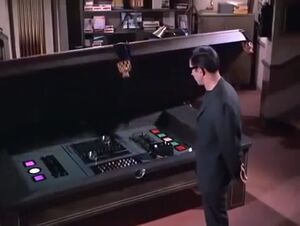 Shorthand term referring to a machine used by KAOS to intercept and decode CONTROL's secret messages.
Because of its mechanical complexity the device is too large and heavy to be moved and must be located close to CONTROL Headquaters.
Thanks to an informer, CONTROL learns that this location is Mother's Family Pool Parlor where the brain is hidden inside a pool table.
[Episode #18: "The Dead Spy Scrawls.]