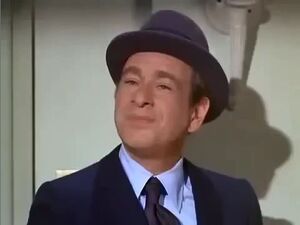 Mortician sent by CONTROL's Termination Department to Maxwell Smart's apartment to pick up Max's body after Dr. Steel marks his file "Classification: Dead".
Box chides Max for being selfish for refusing his request to "have the body a little earlier" so that he can use it to find his killer, adding "please do me a favor: While you're looking wear a dark suit, shoes are optional".
Portrayed by Shelley Berman [Uncredited, Episode #72: 'Classification: Dead"].
Ad blocker interference detected!
Wikia is a free-to-use site that makes money from advertising. We have a modified experience for viewers using ad blockers

Wikia is not accessible if you've made further modifications. Remove the custom ad blocker rule(s) and the page will load as expected.