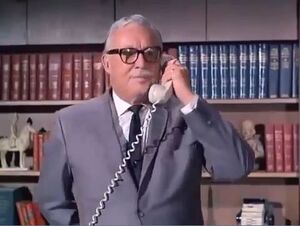 KAOS executive arrested by Maxwell Smart receiving stolen information.
Tudbury uses his "one telephone call" to order KAOS to eliminate Max before he can testify against him.
Portrayed by Henry Hunter [Episode #62: "Witness for the Persecution"].
Ad blocker interference detected!
Wikia is a free-to-use site that makes money from advertising. We have a modified experience for viewers using ad blockers

Wikia is not accessible if you've made further modifications. Remove the custom ad blocker rule(s) and the page will load as expected.