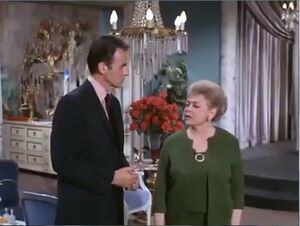 Worker at Richelieus Fashions who creates displays of the clothing for sale there using mannequins and special effects.
Richelieu operates the salon as a base for smuggling stolen information in micro-thread sewn into dresses but whether Hilda is aware of these activities or is employed solely on the legitimate side of the business is unknown.
Portrayed by Alice Reinheart [Episode #29: "Shipment to Beirut"].