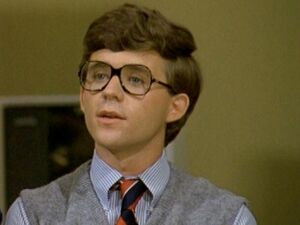 Jerry and Pam Krovney are a brother and sister team of computer experts working for the Provisional Intelligence Tactical Service.
According to that agency's chief, their doctorates are in "the field of technology".
Portrayed by Gary Imhoff [Movie: "The Nude Bomb"].
Ad blocker interference detected!
Wikia is a free-to-use site that makes money from advertising. We have a modified experience for viewers using ad blockers

Wikia is not accessible if you've made further modifications. Remove the custom ad blocker rule(s) and the page will load as expected.