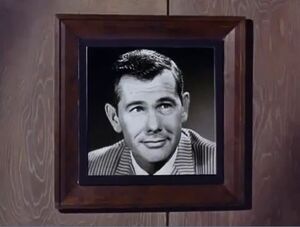 Legendary host of The Tonight Show on American television who was once impersonated by KAOS disguise expert Alexei Sebastian. Sebastian did The Tonight Show for two weeks before they found out. [Mentioned, Episode #11: Too Many Chiefs".]
Reality CheckEdit
In addition to the use of his photograph for the above gag, Carson himself appeared briefly in two Get Smart episodes - as the conductor in "Aboard the Orient Express" (#13) and as the herald in "The King Lives?" (#74).
Ad blocker interference detected!
Wikia is a free-to-use site that makes money from advertising. We have a modified experience for viewers using ad blockers

Wikia is not accessible if you've made further modifications. Remove the custom ad blocker rule(s) and the page will load as expected.