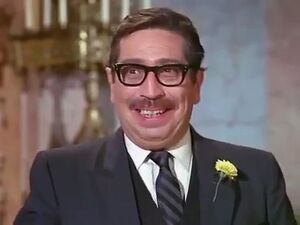 Mortician and thirty-seven year veteran of KAOS.
When he is blamed by KAOS for the defection of Wolfgang Dietrich, Vogel hires the ruthless assassin Earl Kibbee to eliminate him.
Portrayed by Joe Bernard [Episode #131: "Witness for the Execution"].
Ad blocker interference detected!
Wikia is a free-to-use site that makes money from advertising. We have a modified experience for viewers using ad blockers

Wikia is not accessible if you've made further modifications. Remove the custom ad blocker rule(s) and the page will load as expected.