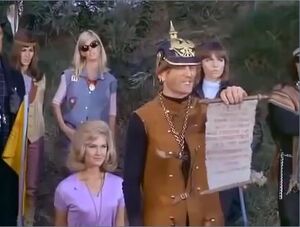 Member of the Purple Knights motorcycle gang.
Kook's frequent positioning next to group leader Brute and the fact that he acts as Master of Ceremonies at a motorcycle jousting challenge suggest that he is Brute's lieutenant.
Portrayed by Wayne Sutherlin [Episode #71: "The Mild Ones". Note: Although the name "Kook" appears in the credits, it is not used in the episode itself.].