Tiny camera used by Maxwell Smart to photograph equipment in the main tent of the Red Feathers Indian camp [Episode #6: "Washington 4, Indians 3"].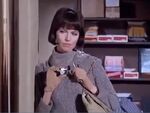 Agent 99 is seen using a similar camera in Mother's Family Pool Parlor [Episode #18: "The Dead Spy Scrawls"].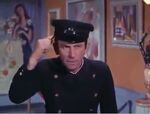 Micro-cameras can also be hidden in an agent's clothing, for example when Professor Parker secretes one in the uniform hat Max wears when undercover as a chauffeur. On this occasion the camera is operated with a button on the side of the hat [Episode #17: "Kisses for KAOS"].