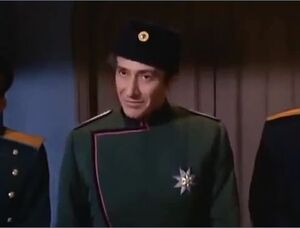 KAOS agent who assists Prince Basil in his attempt to usurp the throne of Caronia, including the shooting of King Charles and the kidnapping of CONTROL Agent 99.
Portrayed by Richard Angarola [Episode #74: "The King Lives?"].
Ad blocker interference detected!
Wikia is a free-to-use site that makes money from advertising. We have a modified experience for viewers using ad blockers

Wikia is not accessible if you've made further modifications. Remove the custom ad blocker rule(s) and the page will load as expected.