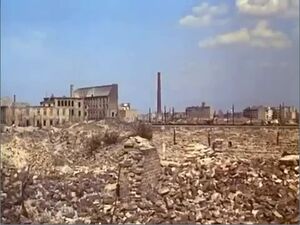 Dry cleaning establishment where Maxwell Smart's new blazer, actually a CONTROL weapon known as a "laser blazer" is sent to be cleaned after an accident at Morgan's Cleaners.
Unfortunately, Maxwell Smart and the Chief, who are trying to retrieve the blazer, arrive at Perfect Cleaners too late.
[Episode #96: "The Laser Blazer".]
Ad blocker interference detected!
Wikia is a free-to-use site that makes money from advertising. We have a modified experience for viewers using ad blockers

Wikia is not accessible if you've made further modifications. Remove the custom ad blocker rule(s) and the page will load as expected.