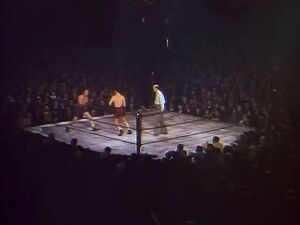 Boxer who is CONTROL agent "Tiger" Schlermer's opponent in a match at Davis Arena when Maxwell Smart asks Schlermer to be his best man.
[Uncredited, Episode #92: "The Worst Best Man".]
Reality Check: Pete "the Kid" Melnick, Melnik the Smiling Killer, Melnick Archer and the Melnick Uranium Mines are all named after Dan Melnick, a partner with Leonard Stern and David Susskind in Talent Associates, whose idea it was originally to produce a TV show satirising the spy craze.