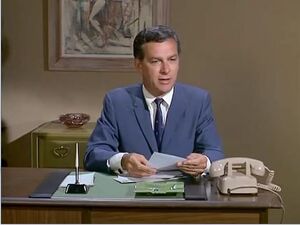 CONTROL agent who is Maxwell Smart's eighth choice to be Best Man at his wedding.
Due to security concerns over his previous choices, Max takes the unusual step of issuing the invitation by letter. Nevertheless, KAOS somehow anticipates this and Prewitt is poisoned when he licks the envelope seal when preparing his acceptance.
Portrayed by Bill Bradley [Episode #92: "The Worst Best Man"].
Ad blocker interference detected!
Wikia is a free-to-use site that makes money from advertising. We have a modified experience for viewers using ad blockers

Wikia is not accessible if you've made further modifications. Remove the custom ad blocker rule(s) and the page will load as expected.