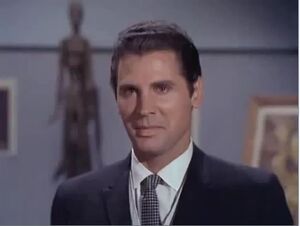 Chemist, art gallery owner and KAOS agent.
Savage is the inventor of explosive paint with which his colleague Mondo creates works of art, actually time bombs, used to destroy government buildings where information on KAOS is held.
Portrayed by Michael Dante [Episode #17: "Kisses for KAOS"].
Ad blocker interference detected!
Wikia is a free-to-use site that makes money from advertising. We have a modified experience for viewers using ad blockers

Wikia is not accessible if you've made further modifications. Remove the custom ad blocker rule(s) and the page will load as expected.