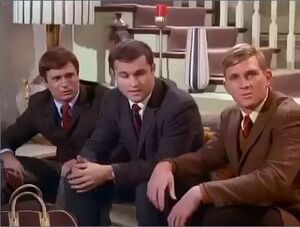 Free World athlete due to compete in the discus throw at a Free World vs Iron Curtain track meet.
Unfortunately, Schmidt is prevented from taking part in the event when Donald Snead from KAOS's Contrived Accident Division rigs his locker with paralyzing gas, resulting in Hymie having to take his place.
[Uncredited, Episode #83: "Run, Robot, Run".]
Ad blocker interference detected!
Wikia is a free-to-use site that makes money from advertising. We have a modified experience for viewers using ad blockers

Wikia is not accessible if you've made further modifications. Remove the custom ad blocker rule(s) and the page will load as expected.