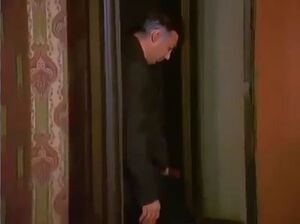 Husband of Rebecca, the deceased sister of Hester Van Hooten.
Sebastian had allegedly died mysteriously on their wedding night. However, some twenty years later his body is found stuffed in a grandfather clock after he escapes from the attic of the Van Hooten house where he has been locked up all those years unable to accept that Rebecca was dead.
[Uncredited, Episode #129: "Rebecca of Funny-Folk Farm".]
Ad blocker interference detected!
Wikia is a free-to-use site that makes money from advertising. We have a modified experience for viewers using ad blockers

Wikia is not accessible if you've made further modifications. Remove the custom ad blocker rule(s) and the page will load as expected.