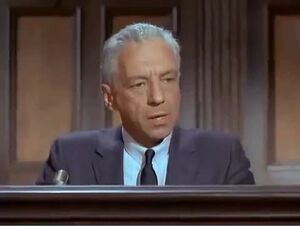 Chairman of a Senate Investigating Comittee examining CONTROL's budget.
Dietrich advocates the disbanding of CONTROL, claiming that its is "extravagant in its budget, ineffectual in its conduct and worthess to the national interest" - not surprising since he is secretly a KAOS agent.
Portrayed be Harry Bartell [Episode #48: "Cutback at CONTROL"].