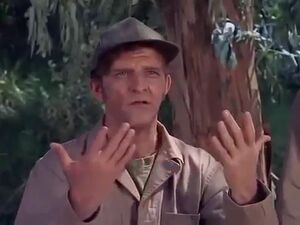 Safecracker serving a life sentence at the penitentiary who is promised a full pardon in exchange for assisting Maxwell Smart in his mission of breaking into Colonel Kyle K. Kirby's Southern plantation to switch KAOS's new codebook with a fake.
Like his fellow safecracker Jimmy Ballantine, Simmons plans to use his newfound freedom to go into business for himself and become a TV repairman. However, Max advises that he go straight instead.
Portrayed by Stanley Clements [Episode #118: "Smart Fell on Alabama"].
Ad blocker interference detected!
Wikia is a free-to-use site that makes money from advertising. We have a modified experience for viewers using ad blockers

Wikia is not accessible if you've made further modifications. Remove the custom ad blocker rule(s) and the page will load as expected.