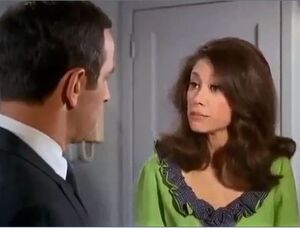 CONTROL agent whose cover is as a dancer at The Club Tonite in Istanbul, Turkey.
Tamara is the partner of Tahday, a piccolo player.
After refusing to defect to Kubacheck's third spy network ACB, Tahday and Tamara are both killed to prevent them from revealing Kubacheck's identity.
Portrayed by Poupee Bocar [Episode #85: "Die, Spy"].