Reputedly the "hottest musical group in the country", the Sacred Cows are actually a band of KAOS agents in league with the Groovy Guru.
In conjunction with the Groovy Guru's "electronic sound control" their music becomes hypnotizing - allowing the Guru to control anyone who hears it.
Portrayed by Ben Benay, Jerry Scheff and John Greek (all uncredited) [Episode #75: "The Groovy Guru"]. For more see fakebands.com.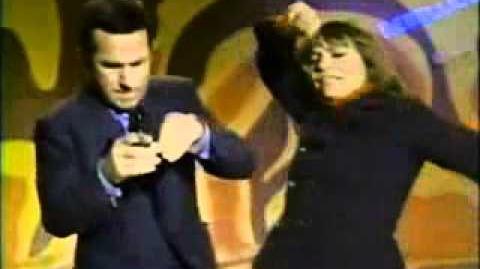 Ad blocker interference detected!
Wikia is a free-to-use site that makes money from advertising. We have a modified experience for viewers using ad blockers

Wikia is not accessible if you've made further modifications. Remove the custom ad blocker rule(s) and the page will load as expected.