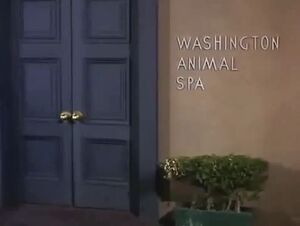 High-class kennel, actually a KAOS front operated by a "beastmaster" who brainwashes the dogs of important clients into killing their masters [Episode #23: "I'm Only Human"].
For some reason, when recalling this case a few months later, Maxwell Smart refers to the place as the 'Washington Animal Hacienda' ["Get Smart (Record Album)"].
Ad blocker interference detected!
Wikia is a free-to-use site that makes money from advertising. We have a modified experience for viewers using ad blockers

Wikia is not accessible if you've made further modifications. Remove the custom ad blocker rule(s) and the page will load as expected.