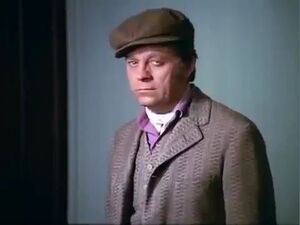 Pickpocket picked up by Scotland Yard in a sweep of the Hyde Park area after eight women have been murdered in the park.
Wiggs has in his possession a candle - which may have some relevance to the fact that the murders were carried out by a living wax figure of Jack the Ripper.
Portrayed by Terrence Pushman [Episode #127: "House of Max"].