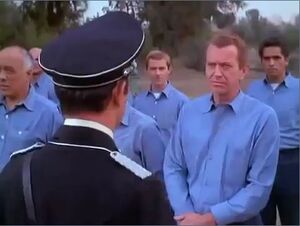 CONTROL agent captured by KAOS and held prisoner at Camp Gitchie Goomee Noonee Wa-wa.
[Uncredited, Episodes #111 & 112: "The Not-So-Great Escape", Parts 1 and 2. Note that Max calls him "Wilkinson" in Part 1, but the Chief calls him "Wilkins" in Part 2. Given Max's propensity for mangling names, it is assumed that the Chief is correct.]
Ad blocker interference detected!
Wikia is a free-to-use site that makes money from advertising. We have a modified experience for viewers using ad blockers

Wikia is not accessible if you've made further modifications. Remove the custom ad blocker rule(s) and the page will load as expected.