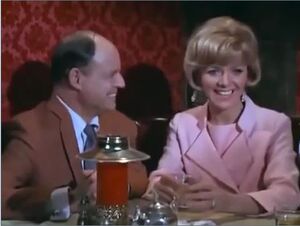 KAOS agent; henchwoman to the Maestro.
Oddly, unlike that of her partner "Nancy", it appears that Zelda may be her real name as well as being a codename in the "little black book" that the Maestro is trying to retrieve from Maxwell Smart.
Portrayed by Arlene Golonka [Episodes #76 & 77: "The Little Black Book, Parts 1 & 2"].